A Selection of other TV Appearances
2009 was a busy year on TV and radio, with interviews and news items on the parliamentary expenses scandal, the state of the NHS and other topics on The One Show, BBC News, Sky News and others.
Featured programmes this year included Family Fortunes, Cash in the Attic, Bargain Hunt, Come Dine with Me, Loose Women and appearing for several weeks with Ant and Dec.

In Ant and Dec's Saturday Night Takeaway during February and March 2009, Edwina was part of a team of celebrities who were required to meet several challenges, including pulling a 20 tonne truck, yomping over the Sussex Downs, and recording a pop single for charity. "Hard work, though both Ant and Dec are lovely people, highly professional. I did suggest that with their dedication to getting things right, it was a pity they weren't running the country!" says Edwina.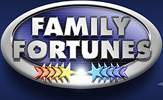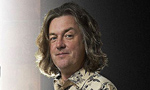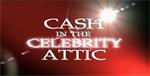 Family Fortunes
Edwina with husband, brother, daughter and niece on Family Fortunes.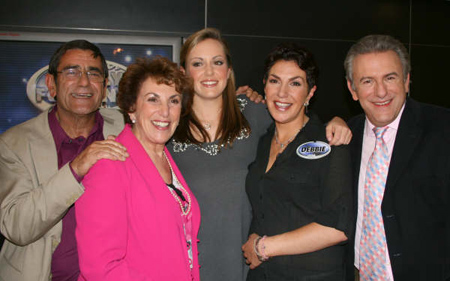 | | | | | |
| --- | --- | --- | --- | --- |
| JJ | Edwina | Holly | Debbie | Henry |
James May's Toy Stories
Later in 2009 Edwina appeared in James May's Toy Stories, in which James challenged Liverpool University engineering students to build a bridge over the canal by the Liver Building using only Meccano. "That was fun: Meccano was made in my native city and I cherished my set as a child," Edwina says. "Fortunately I didn't have to build the bridge, only help judge the competition. It made a terrific programme which has been repeated several times."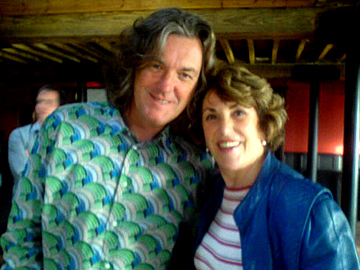 LIVERPOOL CAPITAL OF CULTURE 2008
| | |
| --- | --- |
| As a native Liverpudlian Edwina is delighted to see that Liverpool has just celebrated its 800th birthday (the anniversary of its first charter from King John in 1207), and is the European Capital of Culture for 2008. She filmed an authored piece entitled "My Kind of Town" for BBC TV's The One Show in August 2007, which included a visit to her old school, to her father's former shop in Williamson Square and to the historic Princes Road Synagogue. | |
THIS MORNING
ON THE ROOF ITV September 2007
| | |
| --- | --- |
| | In September 2007 Edwina featured on ITV's This Morning show every day for a week with popular presenters Philip Schofield and Fern Britton. She lived on the ITV building roof with nothing but a computer laptop for company. She had to obtain clothing, food, shelter, and even somewhere to sit out of a limited budget; only a tent, a portaloo and a dressing-gown were provided. Challenges were set - and met - including arranging a wedding reception (actually a renewal of vows) on the roof for 30 guests, with champagne, a cake, canapés, the vicar, set-dressing, flowers, musicians, and formal clothing for herself and the bride and groom. Along the way she acquired an exercise bike, five singing toy birds (from the RSPB), a forty-foot flagpole and Union Jack (from mrflag.com) and an immense toy dog (from Battersea Dogs' Home) to keep her company. |