Edwina bids farewell to Strictly
11/10/2011
It Takes Two: Feeling Blue
11/10/2011

It Takes Two
06/10/2011

Meet Strictly Come Dancing's fiercest rivals: Red Hot Currie vs the new Widdy.

Edwina Currie wants sexier Strictly moves.
The Reviews of Edwina's Cha Cha Cha.

Is your man tough enough to tango? Edwina Currie takes our nervous novice for a twirl - and shows why dancing's Strictly for real men.

Edwina with dance partner Vincent Simone meeting the wonderful Wayne Sleep during practice.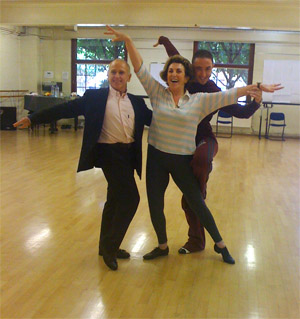 Oldies will be the stars on Strictly Come Dancing says Edwina Currie.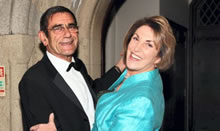 Training: Edwina Currie and Vincent Simone
Strictly Come Dancing: Edwina Currie rage at Nancy Dell'Olio diva demands.
Read the article on the Daily Mirror website.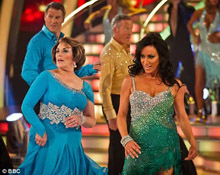 Strictly Come Dancing stars given three weeks to get in shape.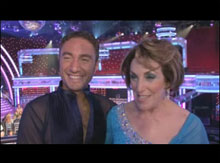 Look out Anton and co... Edwina can't wait to get her hands on you! Mrs Currie prepares to rumba on Strictly.
Read the article on the Daily Mail website.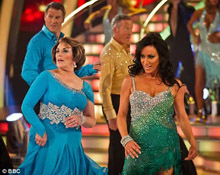 Edwina Currie as she prepares to join Strictly Come Dancing 2011.
Excited to be on the show!
"I'm really excited to be on the show," Edwina says, "as it's a favourite in my family. And since I broke my ankle in January, I have an important reason for saying yes: for if I can get up and dance, then maybe other people watching, who have also had accidents, will feel a bit more confident to get up and even start dancing themselves. Wouldn't that be marvellous? As for myself, I shall do my best, and will enjoy every spangly minute."

Find out more at www.bbc.co.uk/strictlycomedancing